Meddygaeth Newyddenedigol (PgDip)
Hyd: 2 flynedd
Dull astudio: Rhan amser yn dysgu o bell
Mae'r cynnwys hwn ar gael yn Saesneg yn unig.
---
Pam astudio'r cwrs hwn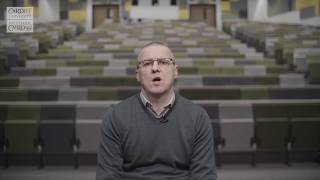 Mae'r rhaglen hon yn cynnig cymhwyster academaidd gwerth chweil i ymarferwyr a hyfforddeion ysbytai, nyrsys, parafeddygon a gweithwyr proffesiynol eraill sy'n ymwneud â gofal amlddisgyblaethol babanod newydd-anedig a phlant ifanc iawn.
The Postgraduate Diploma in Neonatal Medicine is open to all qualified medical doctors, nurse practitioners and other health professionals.
This two-year part-time distance learning course focuses on the study of clinical problems and therapeutic approaches specific to neonatal healthcare. The physiological and anatomical changes that occur during gestation and after birth influence clinical presentation and effective treatment strategies for sick and premature infants. Understanding the scientific basis for neonatal healthcare is vital to clinical decision making and managing the ethical and communication challenges faced by clinical teams every day.
The course therefore aims to provide training and education in the identification, critical appraisal, planning and implementation of more effective treatments based on a sound knowledge of relevant research evidence, clinical practice, anatomy and pathophysiology.
Core and optional modules cover respiratory, cardiovascular, neurological and nutritional care, critical care and the safe transfer of neonates/children between services and carers – all of which are crucial to improving survival rates and quality of care. The abilities to research, review, evaluate, design and plan these key components in healthcare systems represent highly marketable skills for graduates.
Throughout the taught modules, the aim is to develop your clinical, academic and research acumen in ways that integrate individual and collaborative learning. Tests of key factual knowledge are combined withonline discussions and the submission of individual written assessments which test understanding and application of concepts.
Nodweddion unigryw
The distance-learning format gives clinicians the flexibility to gain a postgraduate qualification alongside busy jobs
The active involvement of clinical neonatologists and academics ensures there is both scientific rigour and relevance to day to day clinical work.
Ble byddwch yn astudio
Rydym ni'n un o ysgolion meddygaeth fwyaf y DU, wedi ein hymrwymo i geisio gwella iechyd pobl drwy addysg ac ymchwil.
Ysbyty Athrofaol Cymru, Parc y Mynydd Bychan, Caerdydd, CF14 4XN
Meini prawf derbyn
You will typically be:
Qualified medical doctors holding the clinical professional qualification recognised as the required entry qualification for their clinical profession (MBBCh, BMBS, MBBS, or equivalent).

OR

Qualified Advanced Neonatal Nurse Practitioners (ANNP) holding the clinical professional qualification recognised as the required entry qualification for their clinical profession (i.e. BN or equivalent) and in addition the training qualifying them to work as an ANNP (BSc / BSc and post graduate certificate at MSc level / MSc, or equivalent).

AND

Will need to provide evidence that you are currently registered with the professional body relevant to your profession.
Applicants holding differing qualifications but working in relevant areas of a health service will be considered provided they have a suitable initial qualification equivalent to a UK Bachelor's Degree.
English Language Requirements
IELTS with at least 6.5 overall with a minimum of 5.5 in all subskills or equivalent.
There is no set application deadline but we allocate places on a first-come, first-served basis, so we recommend that you apply as early as possible
Rhagor o wybodaeth am ofynion Iaith Saesneg.
Mae'n rhaid i ymgeiswyr sydd angen Fisa myfyriwr i astudio yn y DU gyflwyno cymhwyster iaith Saesneg derbyniol er mwyn bodloni gofynion UKVI (Fisâu a Mewnfudo y DU).
Euogfarnau troseddol
You are not required to complete a DBS (Disclosure Barring Service) check or provide a Certificate of Good Conduct to study this course.
If you are currently subject to any licence condition or monitoring restriction that could affect your ability to successfully complete your studies, you will be required to disclose your criminal record. Conditions include, but are not limited to:
access to computers or devices that can store images
use of internet and communication tools/devices
curfews
freedom of movement
contact with people related to Cardiff University.
Strwythur y cwrs
The course starts in September, runs over two years, and consists of two taught stages:
Stage T1
This stage lasts for one academic year and consists of three 20-credit modules totalling 60 credits at Level 7.
Stage T2
This stage lasts for a further academic year and consists of a further three 20-credit modules totalling 60 credits at Level 7, to give a combined total for both stages of 120 credits.
You may exit the course with a Postgraduate Certificate on successful completion of a minimum 60 credits, where this includes the award of credit for particular modules.
At the end of stage T2, students who have obtained a minimum of 120 credits at Level 7, including the award of credit for all required modules, will be eligible for the award of Postgraduate Diploma, or they may apply to enter the MSc course.
Subsequent entry to the MSc stage is selective – it is dependent upon successful completion of the Postgraduate Diploma in Neonatal Medicine (not more than three years prior to the date you are applying to start the MSc).
Mae'r modiwlau a ddangosir yn esiampl o'r cwricwlwm arferol. Byddant yn cael eu hadolygu cyn blwyddyn academaidd 2021/22. Bydd y modiwlau terfynol yn cael eu cyhoeddi erbyn mis Medi 2021.
Blwyddyn un
You will study three 20-credit modules.
Blwyddyn dau
You will study a further three 20-credit modules.
Mae'r Brifysgol wedi ymrwymo i ddarparu amrywiaeth eang o opsiynau modiwl lle'n bosibl. Ond byddwch yn ymwybodol er y byddwn yn gwneud pob ymdrech i gynnig dewis, gall hyn gael ei gyfyngu mewn rhai amgylchiadau. Y rheswm am hyn yw'r ffaith mai dim ond nifer cyfyngedig o leoedd sydd ar gael ar rai modiwlau, a gaiff eu dyrannu ar sail y cyntaf i'r felin. Mae'n ofynnol i fodiwlau eraill sicrhau isafswm nifer o fyfyrwyr cyn gallu eu cynnal, er mwyn gwneud yn siŵr y gellir cyflwyno addysg o ansawdd priodol. Gall modiwlau gael eu cyfyngu oherwydd gwrthdaro yn yr amserlen hefyd, ac er bod y Brifysgol yn ymdrechu i amharu cyn lleied â phosibl ar eich dewis, byddai'n syniad da i chi ofyn am gyngor gan yr Ysgol berthnasol am y dewisiadau modiwl sydd ar gael.
Dysgu ac asesu
Sut y caf fy addysgu?
You will be taught through a variety of online activities, including but not limited to: individual study of course material, group discussions, individual and group coursework, working through specially designed coursework and interactive materials. You will also receive regular constructive feedback to stimulate your enthusiasm and provide support.
This course is delivered entirely by distance learning and therefore can be accessed by eligible students from anywhere within the international healthcare community. This also allows for flexibility and convenience of study to suit your individual needs.
Sut y caf fy asesu?
Formative assessments consist of exercises such as objective test (e.g. multiple choice / single best answer items) and short answer items testing knowledge and application, plus online discussion and reflective entries.
Summative assessments will consist of a mixture of methods including the completion of objective test / short answer items based on scientific and clinical scenarios, case reports, personal online reflection and other written assignments such as treatment and patient communication strategies, a proposal / business case and discussions of controversies.
Sut y caf fy nghefnogi?
The Postgraduate Diploma is delivered as a distance-learning programme via our online learning environment, where you will find course materials, a discussion forum and links to related materials and assessments.
You will be allocated a personal tutor for academic and pastoral support, who you can contact to discuss progress and for advice and guidance as needed.
Support will be provided wherever possible for students with additional learning needs.
Feedback
You will receive feedback throughout the duration of the programme from tutors. Formative feedback will be communicated through electronic and written means in a timely manner. Summative feedback on assessment will be delivered within the timeframes set by the University.
Pa sgiliau y byddaf yn eu hymarfer a'u datblygu?
By fully engaging in this course, you will have the opportunity to develop a wealth of skills and abilities relevant to your professional setting. In addition to greater conceptual understanding of current knowledge, issues and methods, you will have the opportunity to practise and develop abilities in critical analysis, in the application of evidence based medicine and in dealing with complex issues systematically and creatively. Your studies should also help develop your problem-solving and decision-making abilities . Through research focused elements you will have the opportunity to develop and enhance skills in literature review, critical evaluation and research principles.
In addition, progress to Master's level study will enable you to practise and develop a variety of important professional skills:
Initiative, autonomy and personal responsibility in the planning and implementation of solutions in clinical care
Reflection upon learning, relating this to clinical practice and experience
By fully engaging in the postgraduate diploma course, you should be able to:
Articulate key physiological, anatomical and other changes occurring from fetal life to the neonatal period
Illustrate specific vulnerabilities relevant to neonates and how these impact on treatment and management options
Diagnose common conditions and disorders presenting in the neonatal period and illustrate the relevant pathophysiology, classification, implications and management
Identify suitable therapies based on a knowledge of the actions, interactions and contraindications of drugs in the neonate
Critically assess the evidence for common interventions in neonatal health
Select and justify treatment strategies that maximise benefit whilst minimising short and long term consequences for the neonate
Critically appraise the ethical dilemmas, choices and long term consequences faced by parents of a critically ill neonate
Critically appraise research into the science underlying our understanding of current and emerging clinical practice in neonates
Ffioedd dysgu ar gyfer dechrau astudio yn 2021
Myfyrwyr o'r DU
| Blwyddyn | Ffioedd Dysgu | Blaendal |
| --- | --- | --- |
| Blwyddyn un | £4,850 | £1,000 |
Myfyrwyr o'r UE, AEE a'r Swistir
Bydd gwladolion yr UE, yr AEE a'r Swistir sy'n dechrau yn 2020/21 yn talu'r un ffioedd dysgu â myfyrwyr y DU drwy gydol eu cwrs.
Os ydych chi'n wladolyn o'r UE/AEE neu'r Swistir, oni bai eich bod yn gymwys i gael statws ffioedd y DU, bydd ffioedd dysgu ar gyfer 2021/22 yn unol â'r ffioedd a godir ar fyfyrwyr rhyngwladol. Mae UKCISA wedi darparu gwybodaeth am Brexit a ffioedd dysgu.
Myfyrwyr o weddill y byd (rhyngwladol)
| Blwyddyn | Ffioedd Dysgu | Blaendal |
| --- | --- | --- |
| Blwyddyn un | £7,850 | £1,000 |
Rhagor o wybodaeth am ffioedd dysgu a blaendaliadau, gan gynnwys ar gyfer myfyrwyr rhan-amser a pharhaus.
Cymorth ariannol
Gallai cymorth ariannol fod ar gael ar gyfer unigolion sy'n bodloni rhai meini prawf. Cewch ragor o wybodaeth yn ein hadran arian. Dim ond hyn a hyn o gymorth ariannol y gall y ffynonellau hyn eu cynnig, felly ni allwn warantu y bydd pawb sy'n bodloni'r meini prawf yn cael arian.
Costau ychwanegol
A fydd angen unrhyw gyfarpar penodol arnaf I astudio'r cwrs hwn?
You will need a reliable computer with high speed Internet access (and up-to-date virus and malware protection) and appropriate software.
Costau byw
Rydym wedi ein lleoli yn un o ddinasoedd mwyaf fforddiadwy y DU. Rhagor o wybodaeth am gostau byw yng Nghaerdydd.
Gyrfaoedd graddedigion
The Postgraduate Diploma can form part of the professional development portfolio of those who are applying for promotion or to a specialist role.
This Masters programme enables you to demonstrate your abilities in critical analysis, problem-solving, decision-making, finding and using evidence and dealing with complex issues. Whilst we do not formally assess clinical skills or competencies in a face-to-face context (so the programme is not a substitute for a formal specialty training programme), studying at this level should help successful students demonstrate academic skills that are likely to be highly regarded for their career development and progression.
In particular, the programme offers opportunities to demonstrate the development of knowledge and skills in the application of evidence-based medicine and potential enhancement of local, regional and national services and governance frameworks. As such, it should provide evidence of commitment and potential that may assist you in taking on greater responsibilities or seeking management, research, scholarship, or leadership roles.
""After working as an Advanced Neonatal Nurse Practitioner for over 20 years I was in need of a comprehensive update. The course provided an evidence-based review of neonatal care and is an ideal foundation for a career in neonatal medicine/advanced neonatal nursing practice or as an update for experienced clinicians. Year 3 provided an opportunity to undertake a detailed project in order to enhance care. Being supported to address an issue pertaining to my own area meant that I was able to address the prevention of CPAP failure in a low dependency neonatal unit in a systematic and structured way.
The weekly release of course materials divided into distinct parts made it easier to find short time slots to undertake the all the e-learning tasks in stages throughout the week. The shared discussion forums with tutors and fellow learners helped maintain momentum and motivated us all.
The MSc in Neonatal Medicine provides academic credibility to those in clinical roles and is suitable for trainees, non-specialist paediatricians with a commitment to the neonatal unit and senior nurses aspiring to develop within the role of Nurse Consultant."
George Brooks, Neonatal Nurse Consultant and MSc in Neonatal Medicine alumnus
---
Data HESA: Hawlfraint yr Asiantaeth Ystadegau Addysg Uwch Cyfyngedig 2020. Ni all yr Asiantaeth Ystadegau Addysg Uwch Cyfyngedig dderbyn cyfrifoldeb am unrhyw gasgliadau neu benderfyniadau sy'n deillio o drydydd partïon o'i data. Daw'r data o Arolwg Hynt Graddedigion Diweddaraf 2017/18 a gyhoeddwyd gan HESA ym mis Mehefin 2020.